I tiden etter Petter Dass har det vært større pågang med forespørsler om foredrag. Siden jeg foretrekker å møte folk fysisk og prøve ut idèene mot kloke hoder, har det dessverre blitt dårlig med tid til innlegg her og andre steder i det siste. Et par nye er på vei.
Hvis dere ønsker å få en tale om tema som kristen tro, vitenskap, filosofi, menneskehandel, samfunnsengasjement, bevis for Guds eksistens eller falsifisering av filosofisk materialisme; send gjerne en mail til adressen på høyre side. På LinkedIn scorer jeg visstnok høyest på "public speaking", så jeg håper det kan gi tilhørere et interessant innhold på en (relativt) underholdende måte. For målgrupper fra konfirmanter, til ungdommer, studenter og voksne. Lett eller tungt nivå.
Anbefaler dessuten fremdeles ulike tema fra de dyktige menneskene i Tankesmien Skaperkraft. Fra menneskeverd og skribentkurs til entreprenørskap.
Rundt om i Norge har jeg derimot lovet en oppdatert anbefalingsliste med bøker og annet. Let's face it: Mot verdenshistoriens store tenkere, som har skrevet gode bøker om alle mulige slags tema, er våre egne idèer og tanker veldig lite verdt om vi starter fra bunnen av. Derfor burde det vært obligatorisk å lese seg opp før man entrer slike debatter på høyere nivå. Folk som bruker mesteparten av sin tid på nettforum, kommentarfelt og Youtube, og ikke prioriterer å pløye gjennom grunnleggende bøker, gjør gjerne ethvert forsøk på en innholdsrik diskusjon vanskelig. Der vil jeg starte med å anbefale Harry Frankfurt med den herlige lille håndboka On Bullshit.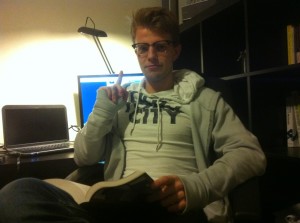 Bøker har dessuten den fordelen av å kunne fortelle historier fra A til Å, og er ikke begrenset til få tegn og sporadiske tema. Jeg burde strengt tatt få royalties av dette, men…lønn i himmelen og alt det der. Så, her er en oppdatert liste. For mer info; trykk på link. Overskriftene er noe glidende, men er en grov oversikt:
Bøker
Spesielt anbefalt
David Bentley Hart – The Experience of God: Being, Consciousness, Bliss (Les hvorfor her.)
Edward Feser – The Last Superstition (Hallvard Jørgensen har et fint resyme her)
Mot nyateisme/ateisme/materialisme
Bjørn Are Davidsen – Svar på tiltale
David Bentley Hart – Atheist Delusions: The Christian Revolution and Its Fashionable Enemies (Veldig god. Med fokus på historiemyter)
David Marshall – The Truth Behind the New Atheism: Responding to the Emerging Challenges to God and Christianity
Patrick Madrid & Kenneth Hensley – The Godless Delusion: A Catholic Challenge to Modern Atheism (Lettvekter, men lesverdig)
Peter Williams – A Sceptic's Guide to Atheism
Tim Keller – The Reason for God: Belief in an Age of Skepticism
Historie med fokus på kristen tro og fremvekst av vitenskap
Alfred North Whitehead – Science and the Modern World
Edward Grant – A History of Natural Philosophy: From the Ancient World to the Nineteenth Century
James Hannam – God's Philosophers: How the Medieval World Laid the Foundations of Modern Science
James Hannam – The Genesis of Science: How the Christian Middle Ages Launched the Scientific Revolution
Bevis for Jesu' oppstandelse
Gary R. Habermas & Michael R. Licona – The Case for the Resurrection of Jesus
Lee Strobel – The Case for Christ: A Journalist's Personal Investigation of the Evidence of Jesus (Student Edition) (En fin og lettlest innføring til tema for tenåringer og studenter, men en lettvekter i forhold til de andre bøkene på lista her)
Michael R. Licona – The Resurrection of Jesus: A New Historiographical Approach
N. T. Wright – The Resurrection of the Son of God (Anbefalt. Wright er trolig verdens ledende bibelhistoriker)
Thomisme (Filosofi i tradisjon etter Thomas Aquinas)
Christopher Martin – Thomas Aquinas: God and Explanations
Edward Feser – Aquinas
Edward Feser – Scholastic Metaphysics: A Contemporary Introduction
Etienne Gilson – Thomistic Realism and the Critique of Knowledge
Ralph McInerny – Praeambula Fideo: Thomism and the God of the Philosophers
Reginald Garrigou-Lagrange – Reality: A Synthesis of Thomistic Thought
Thomas Aquinas – Summa Theologica
Sinnsfilosofi aka Philosophy of Mind
E. J. Lowe – An Introduction to the Philosophy of Mind
Edward Feser – Philosophy of Mind
James D. Madden – Mind, Matter & Nature: A Thomistic Proposal for the Philosophy of Mind (En glitrende innføring om thomisme i menneskesinnet, i konkurranse med materialisme og dualisme)
James Ross – Thought and World: The Hidden Necessities
John Searle – The Rediscovery of the Mind
Mortimer Adler – Intellect: Mind over Matter
William Jaworski – Philosophy of Mind: A Comprehensive Introduction
Filosofi, metafysikk og naturfilosofi
Alex Rosenberg – The Atheist's Guide to Reality
Brian Ellis – The Philosophy of Nature: A Guide to the New Essentialism
David Oderberg – Real Essentialism
Thomas Nagel – Mind and Cosmos
William Wallace – The Elements of Philosophy: A Compendium for Philosophers and Theologians
Naturvitenskap og filosofi
Alvin Plantinga – Where the Conflict Really Lies
Anthony Rizzi – Science before Science
Bernard D'Espagnat – On Physics and Philosophy
Edward A. Burtt – The Metaphysical Foundations of Modern Science
Sir James Jeans – Physics and Philosophy
Sir Roger Penrose – The Road to Reality: A Complete Guide to the Laws of the Universe
Stephen Barr – Moderne Physics and Ancient Faith
Tim Maudlin – Philosophy of Physics: Space and Time
Paul Davies – The Matter Myth
Paul Davies – The Mind of God
Evolusjon spesielt
Conor Cunningham – Darwin's Pious Idea: Why the Ultra-Darwinists and Creationists Both Get It Wrong
Etienne Gilson – From Aristotle to Darwin & Back Again
Diverse
Brad Gregory – The Unintended Reformation: How a Religious Revolution Secularized Society
Brian Davies – The Reality of God and the Problem of Evil
C. S. Lewis – The Complete C. S. Lewis Signature Classics
G. K. Chesterton – Heretics
G. K. Chesterton – Orthodoxy
John Gray – Straw Dogs: Thoughts on Humans and Other Animals
Os Guinness – God in the Dark: The Assurance of Faith Beyond a Shadow of Doubt
Paul Copan – Is God a Moral Monster (Fokus på vanskelige historier i Det gamle testamentet)
The Blackwell Companion to Natural Theology (En solid fremstilling av ledende modernistiske argumenter for Gud)
Anbefalte artikler
Edward Feser – Hitting the metaphysical snooze button
Edward Feser om scientisme
James Ross (ft. Saul Kripke) – Immaterial Aspects 0f Thought
Michel Bitbol – Materialism, stances and open-mindedness
Nancy Cartwright – No God, No Laws
Thomas Nagel – Core of Mind and Cosmos
Thomas Nagel – What is it Like To Be a Bat
Stephen Barr om kvantefysikk og Gud

Anbefalte forelesninger
(Tips: Laste ned og høre på reise, i skogen eller på trening)
Brad Gregory – The Unintended Reformation
Edward Feser, Stephen Barr, Alvin Plantinga, Jay Richards, Michael Behe, William Carroll, Benjamin Wiker – Science and Faith Conference 2012: Can Science inform our Understanding of Faith?
Edward Feser – An Aristotelian Proof of the Existence of God
Edward Feser – Gjennomgang av TLS, del 1
Edward Feser – Gjennomgang av TLS, del 2
Francis Collins – The Language of God
G. K. Chesterton – Audiobooks of Heretics and Orthodoxy
John Leslie og Robert Kuhn – Closer to Truth
Keith Ward – Gresham Lectures
Michael Ramsden – Calling the Humanist Bluff
Os Guinness – Can Freedom Last Forever
Os Guinness – Time for Truth
Peter Adamson – History of Philosophy without any gaps
"Freedom requires virtue. Virtue requires faith. Faith requires freedom!"
– Os Guinness
Anbefalte bloggere
I menyen til høyre!