Philosophy News Network, that is.
Den relativt ferske tegneserien Existential Comics kommer med stadig flere perler, og fortjener en anbefaling. Den holder et overraskende høyt filosofisk nivå, selv om underholdningsfaktoren ofte går på bekostning av presisjon.
Ikke en kilde du ønsker å bruke til masteroppgaven din, men morsomt læll. Lik dem på Facebook, og følg med på ukentlige striper.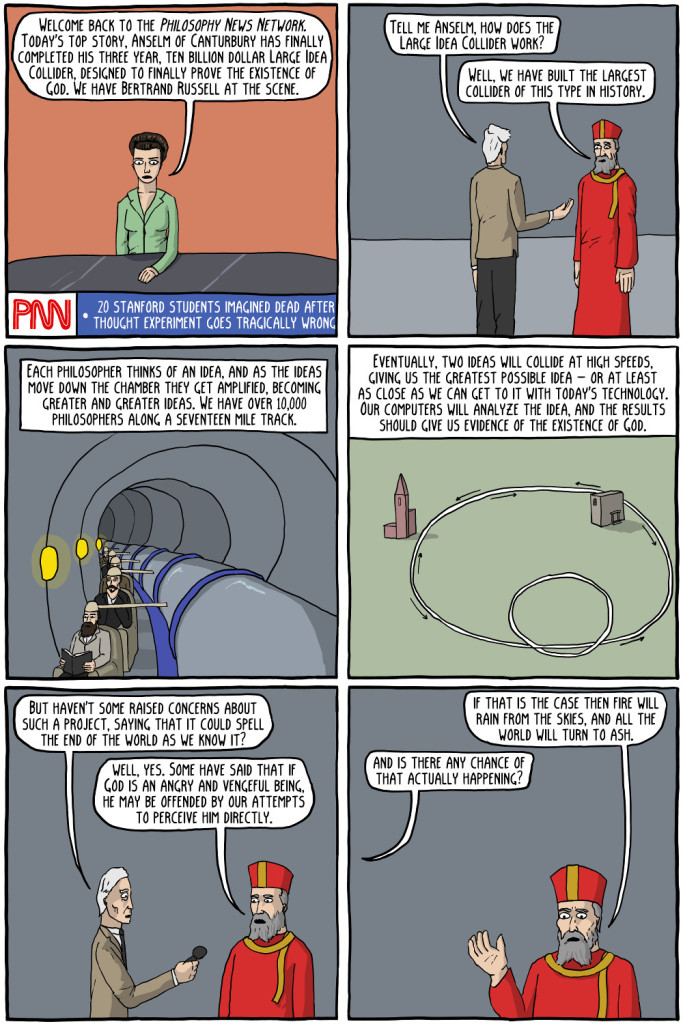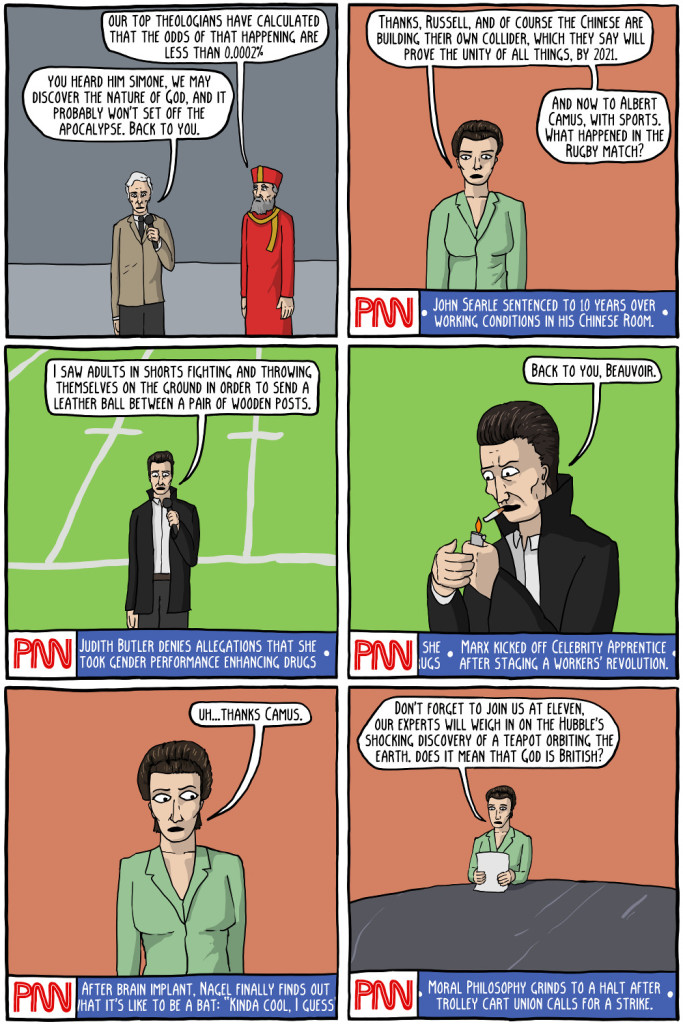 "John Searle sentenced to 10 years over working conditions in his Chinese room."
"Judith Butler denies allegations that she took gender performance enhancing drugs."
Priceless.
Denne tegneserien er forresten hentet fra denne siden. Der finner du også forklaringer, dersom det var noen poenger du ikke forsto helt.